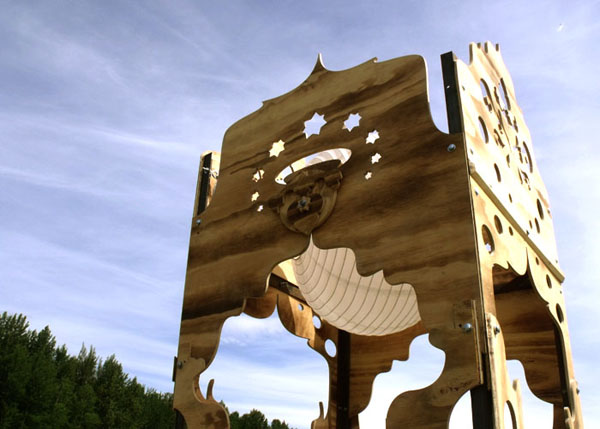 A big part of my art is site specific lighting installations. I created a new set of cad + waterjet woodcut Lanterns and Light Towers for Astral Harvest. Fun times.
Extending my scope of action is always a fun thing to do, even the painful learning curves (of Adobe Illustrator for example) become satisfying and even enjoyable after the fact. even if it is often takes months.
I had a lot of help from people: Scott Davis did pretty much all of the metal drilling cutting and welding. I'm borrowing a flamethrower from Dancing Wolf. Christy Boulter reminded me of the giant lenses from warehouse HID lighing, available at several re-used building supplies stores. And Austen at Hydrosion has been amazing at turning my vector pictures into finely sliced wood.