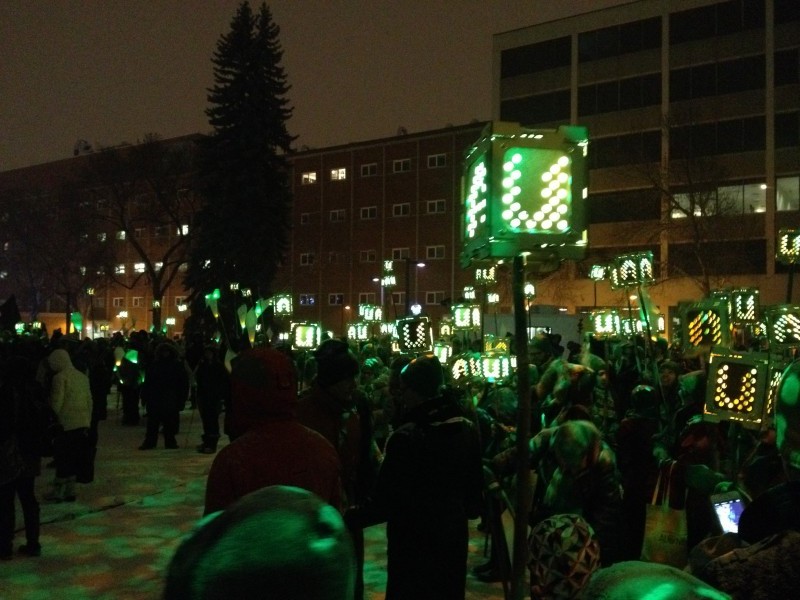 Jan, 2015.  The University of Alberta's Alumni Association turns 100 this year, one hundred years after the first class graduated.  I got a call to imagine something special for their Winter Event.  This became one of the best University events I've been to, and we produced a genuinely magical moment.
Had some deeper learning moments about high speed production of large numbers of objects… 100 lanterns is quite a lot of lanterns. Even when you have a cnc machine to laser cut your parts. The opposite side of that learning is that 100 lanterns is a good number of lanterns to have a parade with. Especially when they each put out 2 watts worth of coloured LED light. At the last minute I decided to walk in the parade with the prototype lanterns, and it induced a pleasantly expansive feeling
The Association produced a great video, and an image gallery follows below.